زلهێز چییە؟
دونیایەكی نوێ بەڕێگاوەیە، ئێمە پێویستمان بەزمانێكی نوێیە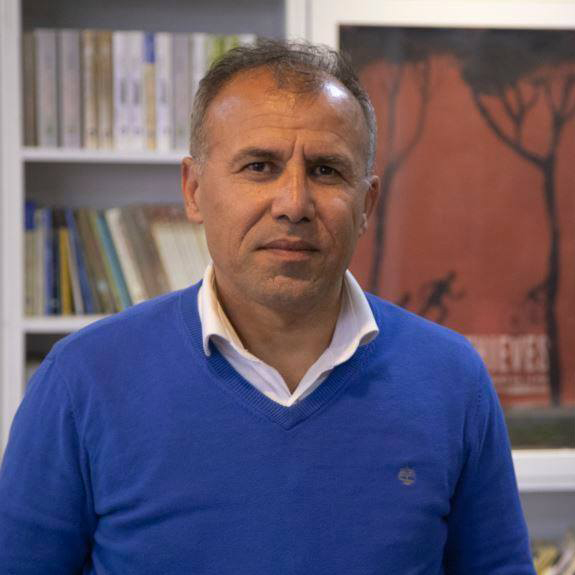 2 مانگ لەمەوپێش
سەردار عەزیز
وەك رۆژانی پێشوو لەكریملین و جێگاكانی تر بینیمان زلهێزەكانی دونیا لەكێبڕكێدان بۆ لەقاڵبدانی دونیا. لەدوا دانیشتنی لەكۆنگریس وەزیری دەرەوەی ئەمریكی ئەنتۆنی بلینكن وتی، سەردەمی پاش جەنگی سارد كۆتایی هات. بەو مانایە سەردەمێك كەئەمریكا تیایدا تاكە زلهێزبوو لەدونیادا كۆتایی هات. سەردەمێكی نوێ هاتووەتە ئاراوە كەهێزی تر هەن و لەكێبڕكێدان.
ئەوەی هەستی پێدەكەم، لەزمانی كوردیدا كێشەیەكی گەورە هەیە دەربارەی قسەكردن و دەربڕین و تێگەیشتن لەم چەمكانە. ئێمە تەنها زلهێزمان هەیە بۆ وڵاتانی خاوەن دەسەڵاتی گەورە یان جیهانی. بەڵام روون نیە كەئایا زلهێز بەمانای great power دێت یان بە مانای superpower؟
ئەم ناڕونییە رەنگە بۆ خەڵكی ئاسایی كێشەیەكی ئەوتۆ دروستنەكات، بەڵام بۆ كەسێك گەر بیەوێت بەووردی تێبگات كە چ سەردەمێك لەئارادایە و چ سەردەمێكی تر لەهاتندایە، ئەوا جیاكاری نێوان گرەیت و سوپەر گرنگە. چەمكی زل لەزمانی كوردیدا بۆ گەورەو گەورەتریش بەكاردێت. هەروەها مەزنیش هەیە بەڵام بەدەگمەن لەگەڵ دەسەڵاتدا یان دەوڵەتدا بەكار دەبرێت.
چەمكی سوپەر، لەزمانی كوردیدا بەكاردەبڕێت بەڵام بەمانای جیاواز. سوپەر بەمانای زۆر باش دێت. (وا هەست دەكەم چەمكی سوپەر لەهەشاتاكان لەگەڵ هاتنی مۆدێلێك لەئۆتۆمبیل بەناوی سوپەرەوە، هاتە ناو زمانی رۆژانەی كوردییەوە لەباشور). لەزمانی ئینگلیزیدا چەمكی سوپەر بۆ وەسفكردنی دەسەڵات نوێیە. مێژووی ئەم چەمكە دەگەڕێتەوە بۆ پاش جەنگی جیهانی دووەم و بەتایبەتی لەگەڵ سەرهەڵدانی ئەمریكادا. ئەم چەمكە وەك وەسفی جۆرێك لەدەسەڵاتی تایبەت، ناتوانرێت بۆ زۆر مێژووی جیهان بەكاربهێنرێت. بەڕای باری بۆزان ناتوانین لەسەدەی نۆزدە بەدواوە بەكاری بەرین. لەڕاستیدا لەسەرتاپا مێژووی مرۆڤایەتیدا تەنها دوو دەوڵەت گەشتوون بەئاستی سوپەر ئەوانیش ئەمریكاو سۆڤیەتی پێشوو. ئەمەش دەرخەری ئەو راستییەیە كەچۆن زانست و تەكنەلۆجیا هێندە تواناو دەسەڵاتی بەم وڵاتانە بەخشیوە.
بەكورتی، دەسەڵاتی گەورە یان گرەیت پاوەر، ئەو جۆرە دەوڵەتەیە كە كاریگەریی هەیە لەسەر ئاستی دونیادا. بەڵام سوپەر پاوەر ئەو جۆرە دەوڵەتەیە كەناتوانرێت بەبێ ئەو هیچ شتێك بكرێت لەدونیادا.
ئایا دونیایەك كەدێت، دونیایەكە كەتیایدا چەند وڵاتێكی گەورە بوونیان كاریگەرییان هەیە بەسەر دونیادا، بەڵام ناتوانن رێگربن لەئەو كردارو لایەنانەی كە بەگوێیان ناكەن یان لەناوچەیەكی تایبەتدا بەجۆرێكی جیاواز دەسەڵات بەڕێوەدەبەن.
ئەوەی چین داوای دەكات ئەوەیە كە بەسوپەر پاوەر نەمێنێت، دونیا لەلایەن چەند گرەیت پاوەرێكەوە بەڕێوەببرێت، كە لەگەڵ یەكتردا لەكێبڕكێ و دانوستاندابن.
بەڵام ئەمریكا كەسوپەر پاوەرە، یان ئەو زلهێزەیە كە لەئاستی جیهاندا كاریگەرە، رێگرە كەهاتنە ئارای سیستەمێكی وەها، چونكە بەكەمبوونەوەی تواناو پێگەو دەسەڵاتی دەبینێت. ئەم كەمبوونەوەیە وەها نابینرێت كەدێتە دۆخێك و دەوەستێت بەڵكو وەها دەبینرێت كەئەگەری زیاتر كەمبوونەوەی هەیە.
سەرهەڵدانی سوپەر پاوەر لەدونیادا، جێگای سەرنجە، چونكە دەرخەری ئەو راستیەیە كە لەمێژووی مرۆڤایەتیدا، لەگەڵ سەرهەڵدانی ئەمریكا، مۆدێلێك لەدەسەڵات هاتە ئاراوە كە بێوێنەبوو لەمێژوودا، بەوەی جیاوازی لەگەڵ ئەوانیتردا ئێجگار زۆرە، بەمەش دۆخی تاك جەمسەریی هێنایە ئاراوە، كەدۆخێكی بێوێنەیە لەمێژوودا.
ئەمڕۆ لەئاستی دونیادا مشتومڕێكی زۆر هەیە كەئایا ئێمە بەرەو كوێ دەڕۆین؟ یەكێك لەتیورەكان كە زاڵە تیورەی سوڕە. بەو مانایە مێژووی مرۆڤایەتی لەسوڕێكی زەمەنیدایە، كەتیایدا دەوڵەتدان یان زلهێزەكان تیایدا هەڵدەكشێن و دادەكشێن. لەكتێبی دیپلۆماسیدا هێنری كیسنجەر یەكەم دێڕی كتێبەكەی بەمجۆرە دەستپێدەكات، وەك ئەوەی یاسای سروشت بێت، هەموو سەدەیەك وڵاتێك سەرهەڵدەدات كەدەسەڵات و توانا و ئینتلكچواڵ و بوێریی ئەوەی هەیە كە دونیای لەسەر وێنای خۆی لەقاڵب بدات. لەسەدەی حەڤدە فەرەنسا بە پشتبەستن بەتێزەكانی كاردیناڵ راشیلیو، بەهێنانەئارای سیستەمی دەوڵەت و نەتەوەو بەرژەوەندی نیشتمانی وەك ئامانجی باڵای ئەو جۆرە دەوڵەتە. لەسەدەی هەژدە بەریتانیا، بەپەرەپێدانی چەمكی هاوسەنگی هێز، زیاتر لەدوو سەدە بەسەر دیپلۆماسیەتی ئەوروپادا زاڵبوو. پاشان لەسەدەی نۆزدە، میترنخی نەمساوی كەچەمكی كۆنسێرتی ئەوروپی داهێناو بیسماركی هەڵوەشاندەوەو ئەوروپا چووە قۆناغی ململانێیەكی دڵڕەقەوە. سەدەی بیستیش سەدەی ئەمریكییە.
ئەم تیورەیە بێ كێشە نیە و ناتوانێت داهاتوو لێكبداتەوە بەڵكو زیاتر راڤەی مێژوو دەكات. تیورەیەكی تر كە ئەم چەندساڵەی بەری پەیداكرد تیورەی گواستنەوەی دەسەڵاتە لەزلهێزێكەوە بۆ زلهێزێكی تر. ئەو بیرمەندەی ئەم تیورەیەی جارێكی تر هێناوە ناو باسەوە گراهام ئەلیسن بوو لەڕێگای كتێبی تەڵەی تیوسەدایدس.The Thucydides Trap: Are the U.S. and China Headed for War?
كە بەگەڕانەوەی بۆ شەڕی نێوان سپارتاو ئەسینا لەشەڕی پۆلۆپینیسیان، ئەوەی چەمكاند كەكاتێك زلهێزێك هەستدەكات هێزێكی تر سەرهەڵدەدات بۆ ئەوەی ركەبەری بكات، ئەوا ئەو قۆناغی گواستنەوەیە بەجەنگ دەبێت. لەسەر ئەم بنەمایە ئەگەری ئەوە هەیە كەجەنگ حەتمییە لەنێوان چین و ئەمریكادا.
ئەو دیدەی كە زاڵە بەگشتی ئەوەیە كەدیموكراسی لایەنی بەهێزی زیاترە لەهەر سیستەمێكی تر. ئەم دیدە لەئەمڕۆدا لەقەیراندایە لەكاتێكدا چەمكی دیموكراسی لەزۆر جێگای دونیادا وەك چەمكێكی خراپ و مایەی ئاشوب دەبینرێت. بەڵام دیموكراسی هەتا دێتەئاراوە كارو هەوڵی زۆری دەوێت و هەموو بنكەكانی دەسەڵات لەكۆمەڵگا تەقلیدییەكاندا بەگژیدا دەچنەوە، بنكە ئاینی و تەقلیدی و كەلتوریی و عەشایەریی و ئەفسانەیی و زۆر بنەمای تر.
كاتێك كەلتورێكی نادیموكراسی دەگوێزێتەوە بۆ دیموكراسی یان دەكەوێتە سەر رێگای دیموكراسی، زۆرێك لەخەڵك تووشی پەشۆكان و سەرلێشێوان و ماندوێتی دەبن. ژیان لەدیموكراسیدا سەختە، بەوەی مرۆڤ بەرپرس دەكرێت، ناچارە بژاردەی هەبێت، بەشداربێت، لەپشێوی و نادڵنیایی و ململانێ و كێبڕكێی هەمیشەییدا بژی. بەڵام ئەگەر دیموكراسی بچەسپێت، ئەوا مرۆڤ كەرامەت و ماف و پێگەو ژیاری باشتر دەبێت. لەبری ئەوە كەسێك بەئارەزوی خۆی حوكمی بكات، یاسا حوكمی دەكات.
بەڵام لەئاستی زلهێزدا دیموكراسی چەندین لایەنی بەهێزی هەیە. لەسایەی دیموكراسیدا سیستەمی بازرگانی نێودەوڵەتی كراوەترە. ئاسانتر دەتوانرێت قەرز وەدەستبهێنرێت. كراوەترە بۆیە زیاتر سودمەند دەبێت لەڕاكێشانی عەقڵەكان لەجێگاكانی تر. سەرمایە كەمتر لەژێر كۆنترۆڵدایە. هەریەك لەم بوارانە چەندین كاری ئەكادیمی زۆری لەسەر كراوە.
سیستەمی دیموكراسی سوپای باشتر بەرهەمدەهێنێت. لەم رۆژانەدا لەگەڵ هاوەڵێكمدا لەزانكۆ چایەكمان پێكەوە خواردەوە، ئەو كار لەسەر سوپای روسی دەكات لەئێستادا، كاتێك لێم پرسی بۆچی سوپای روسی وەهای بەسەرهات لەئۆكرانیا، لەوەڵامدا وتی، بەگشتی دوو هۆكار، یەكەم، وەك سیستەمی سۆڤیەتی كە لەسەر ناوەندێتی بونیادنراوە، ئەوانەی لەبەرەی شەڕن ناتوانن راستییەكان بەسەرەوە بڵێن لەترسی جیاوازی راو لەئەنجامدا سزادان. هۆكاری دووەم گەندەڵی.
ئایا ئێمە بەرەو چ سیستەمێك دەڕۆین لەداهاتودا، پرسیارێكە كەمشتومڕی زۆری لەسەرە، بەڵام ئێمە هێشتا وشەو چەمك و زمانی ئەو دۆخەمان نیە، بۆیە هەژارییەكەمان لەئێستاوە دەستیپێكردوە. ئەدەبیاتی شەڕی سارد لەدونیای ئێمەدا، ئەدەبیاتێكی دوور لەمەعریفەو زانستە، بەڵكو هەتا بینەقاقای پڕوپاگەندەیە. بەداخەوە هەتا ئێستا زمانی دەربڕینی سیاسی لەدونیای ئێمەدا زمانی پڕوپاگەندەیە.