ئەمریکا و کورد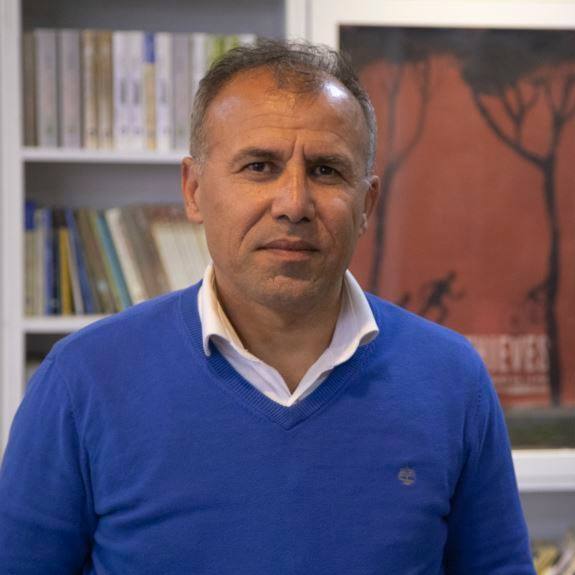 2 هەفتە لەمەوپێش
سەردار عەزیز
تێگەیشتن و مامەڵەی ئێمە، چ وەك خەڵكێك، نوخبەیەكی سیاسی و رۆشنبیری، لەگەڵ زلهێزێكی وەك ئەمریكادا، پڕیەتی لەبارێكی دەروونی شڵەژاوو كەمێك لەعەقڵانیەت. ئێمە، لەمامەڵە لەگەڵ ئەم هێزەدا، هەمیشە لەنێوان یارو نەیاردا جۆلانێمان كردووە. ئەم رۆژانە كار لەسەر لێكۆڵینەوەیەك دەكەم لەمبارەوە، بۆ ئەو مەبەستە بەئەدەبیاتی كوردی ئینگلیزیدا دەچمەوە لەمبارەوە، بەگشتی زۆربەی نووسراوەكان سۆزێكی شڵەژاو یان دیدێكی لەقاڵبدراو بەسەریدا زاڵە. یەكێك لەو دیدە سادانە ئەوەیە كەچونكە ئەمریكا ئەوەی نەكردووە كەكورد دەیەوێت یان ویستوویەتی، ئەوا مانای وەهایە دۆست نیە. یان زۆربەی دیدەكان دەچنە خانەی دیدی چەپ لەدەسەڵات بەوەی ئەمریكا ئیمپریالیستە یان دۆست نیە یان كەپیتالیستە. ئەم رەخنانە گرنگن، بەڵام هەرگیز ئەو دیدە تایبەتە لە بەرچاو ناگیرێت، ئایا ئێمە خەڵكێكین دەمانەوێت لەدونیادا ئامادەبین و حوكمی خۆمان بكەین، یان ئێمە كارمان ئەوەیە سیستەمی جیهانی رەخنە بكەین و لەدیدی هەندێك ئایدۆلۆژیاوە هەڵوێستی بەرامبەر وەربگرین. دیارە لەبەر نەبوونی كورد لەمێژووداو هەروەها لەدونیادا، ئاسان نیە، وەك كوردێك دونیا ببینیت.
لای من پەیوەندی كوردو ئەمریكا دوو قۆناغە؛ سەردەمی جەنگی ساردو سەردەمی پاش جەنگی سارد یان تاك جەمسەریی. ئەم دوو قۆناغە زۆر جیاوازن. ئەوەی لەسەردەمی جەنگی ساردەوە لەپەیوەندییەكە دەڕوانێت، ئەوا هەمیشە چەمكی وەك خیانەت، فۆشراو، بەكاربردن، فەرامۆشكردن و ئیمپریالیزم و چەمكەكانی تر بەكاردەبات. رەنگە كتێبەكەی برایان گیبسون بەناوی فرۆشراو؟ سیاسەتی دەرەوەی ئەمریكا، عێراق، كوردو جەنگی سارد، دیاریترین كتێبی ئەم بوارە بێت.
Sold Out? US Foreign Policy, Iraq, the Kurds, and the Cold War
(ویستم ئاماژە بەهەندێك نووسینی كوردیش بكەم، بەڵام لەترسی جنێو ناوێرم !)
بەڵام بەئاسانی دەتوانین دابڕان لەنێوان سەردەمی جەنگی ساردو سەردەمی پاش جەنگی سارددا، لەمامەڵەی ئەمریكا لەگەڵ كورددا ببینین. رەنگە بەڵگەنامەیەك كرۆكی پەیوەندی كوردو ئەمریكامان
لەسەردەمی جەنگی سارددا بۆ رووندەكاتەوە، كۆبوونەوەیەكە لەساڵی ١٩٧٣ لەنێوان كیسنجەرو باڵیۆزی ئەمریكی لەئێران، كەتیایدا كیسنجەر چەمكی برینی كولاوە بەكاردەبات بۆ پرسی كورد. ئەمریكا لەپەیوەندی نهێنی و ناڕاستەوخۆو سنورداریدا هەوڵیداوە كورد وەك ئامرازێك بەكاربەرێت بۆ ئەوەی نەیارەكانی دووجار بیربكەنەوە لەهەڵنانی هەر هەنگاوێك لەناوچەكە.
لەسەردەمی جەنگی سارددا كورد یەكێك بووە لەئامرازەكانی هاوسەنگكردن لەناوچەكە. بەڵام پاش جەنگی سارد، ئەم دۆخە سەرتاپا دەگۆڕێت. ئەمریكا نەیاری نامێنێت، لەئەنجامدا سەردەمی تاك جەمسەری سەرهەڵدەدات.
تێگەیشتن لەسەردەمی تاك جەمسەریی، پێویستی بەقوڵبوونەوەیە لەئەدەبیاتی تایبەتی ئەو بوارەدا. ئێمە لەپاش جەنگی سارد، مێژوویەكمان هەیە، كە زیاتر لە سی ساڵە. خوێندنەوەی ئەم مێژووە، دەكرێت بەمۆدێلی جیاواز بێت. لێرەدا بەكورتی هەردوو چەمكی ئاركەلۆژیاو جینالۆجیای فۆكۆ بەكاردەبەم. مەبەست لەچەمكی ئاركەلۆژیا ئەوەیە كە بەووردی هەوڵبدەین بزانین سەرەتا دۆخەكە چۆن بووە. چونكە بەدیدی فۆكۆ، هەمیشە دیاردەیەك لەسەرەتادا بۆ ئامانجی جیاواز بووە لەوەی كەئێستا هەیەتی. سەرەتا ئەمریكا ئەو ئامانجانەی نەبوو كەئێستا یان پاشان هەیبوو. هاتنی ئەمریكا لەسەرەتادا هۆكاری مرۆیی و فاكتەری ناوخۆیی ئەمریكاو چەند هۆكارێكی تر بوو، كەهێندە راستەوخۆ پەیوەندی بەكوردو دۆزی كوردەوە نەبوو. بەڵام بە بەكاربردنی جینالۆجیا، بەو مانایە لەئێستاوە بگەڕێینەوە بۆ سەرەتا، هەتا هەوڵبدەین رێچكەكە دیاری بكەین و بزانین چۆن ئامانج و پلانەكان گۆڕاون. بەگەڕانەوە بۆ رێچكەكەدا دەبینین ئەمریكا دەیەوێت هەڵبژاردن بكرێت، پەرلەمان هەبێت، ئەمە ببێتە بنەمای دروستبونی حكومەت. هەموو ئەمانە تەبان لەگەڵ دیموكراتیزەبوون و حوكمی یاساو بونیادی دەزگاو زۆر بواری تر.
بەدیدی من ئەمریكا، وەك زۆر لەبیرمەندانی زلهێزی كاریان لەسەر كردووە، لەئەنجامی هەوڵی بۆ سەپاندنی هەژمۆنیەتی بەسەر جیهاندا، وزەیەكی زۆری بەفیڕۆداو ئەمڕۆ چیدی ناتوانێت بەو مۆدێلە بەردەوام بێت و لەئەنجامدا كۆمەڵێك هێز سەریانهەڵدا، كەدەیانەوێت بەشێوازی تایبەت ركەبەریی بكەن. كەواتە ئێمە لەدۆخێكداین، لەكاتێكدا زلهێزێكی تر نیە لەدونیادا، بەڵام ئەمریكا، زلهێزەكەی جاران نیە.
ئەم دۆخە وەهایكردووە كەئەمریكا بیەوێت لەگەڵ كورددا، لەئەنجامی سی ساڵی مێژووی رابوردو، هەوڵی ئەوەبدات كەچۆن جۆرێك لە پارتنەرشپ دروستبكات. ئەمە هەتا ئاستێكی زۆریش بۆ رۆژئاڤای كوردستانیش راستە. بۆ ئەمریكا دەیەوێت لەگەڵ كوردا، پەیوەندی پارتنەرشیپی هەبێت؟ لەبەر سێ هۆكاری سەرەكی: یەكەم، ئەمریكا نایەوێت یان ناتوانێت وەك جاران بەچڕی لەناوچەكە بێت.
دووەم، ناتوانێت بەتەواوی ناوچەكە بەجێبهێڵێت. سێیەم، ناوچەكە ناسەقامگیرەو ئەمریكا بێ دۆستە. بەكورتی ئەمریكا دەیەوێت لەگەڵ كورددا پارتنەر بێت، چونكە پێویستی بەهەبوونی هێزێكی لۆكاڵە لەسەر ئەرز، كەهەمیشە ئامادەباش بێت و لەكاتی قەیراندا هاوكاری بێت. بەڵام بۆ ئەوەی كورد بتوانێت پارتنەری ئەمریكا بێت دەبێت چەند خەسڵەتێكی تیادابێت. ئەمریكا ئەو پرسیارە لەخۆی دەكات، ئەگەر لەكورد باشترنیە بۆ هاوپەیمانی لەناوچەكە، ئەوا چۆن كورد ببنە پارتنتەرێكی باش؟ لەدیدی ئەمریكاوە كورد كاتێك دەبنە پارتنەرێكی باش كەبتوانن هێزەكانیان سەردەمیانە بكەن، هەتا بتوانێت لەگەڵ هێزی ئەمریكادا هاوكاربێت. ئەمەش كرۆكی ریفۆرمی پێشمەرگەیە. بەڵام ریفۆرمی پێشمەرگە، لەبەر هۆكاری ناوخۆیی بەو ئاقارەدا ناڕوات. هەروەها بۆ ئەوەی هەرێم پارتنەرێكی باش بێت دەبێت سەقامگیربێت، سەقامگیریش كاتێك دێتەدی كەحوكمداری لەڕێگای دەزگاوە بەڕێوەبچێت، نەك لەڕێگای ئارەزوو ترس و بەرژەوەندی شەخسەكانەوە. ئەمەش لە هەرێم بەو ئاقارەدا ناڕوات. خەسڵەتێكی تری گرنگی بونی پارتنەر ئەوەیە كە هەرێم بتوانێت خۆی بژێنێت. ئەمەش مانای ئەوەیە كەدەبێت سیستەمی ئابوری هەبێت، كار دابین بكات، لەئەنجامدا جۆرێك لەپەیوەندی لە نێوان حكومەت و خەڵكدا دروستبكات.
لەگەڵ ئەمەشدا بوارەكانی تری وەك دیموكراسی و ئازادی و مافەكان گرنگن بۆ سەقامگیریی و پتەوكردنی پەیوەندییەكە. بەڵام ئەگەر لەئاراستەی سیاسەت و ئابوری و حوكمداریی و پەیوەندی حكومەت و كۆمەڵگا بنواڕین هەرێم بەو ئاقارەدا ناڕوات هەتا بتوانێت رۆڵی پارتنەرێكی كارا بگێڕێت. دەتوانین بڵێین تەواو بەپێچەوانەوە. هەرێم لەبری ئەوەی بیربكاتەوە چۆن پەیوەندییەكەی پتەوبكات، زیاتر كاردەكات كەچۆن لاوازی بكات. نوخبەی سیاسی هەرێم، لەبری ئەوەی كۆتایی بەپێویستی دارایی لەگەڵ ئەمریكادا بهێنن، هەوڵدەدەن زیاتر بەردەوام بێت و بەردەوامبوونی وەك
دەستكەوتێك دەبینن. لەبری ئەوەی خۆیان یەكخەن و حوكمدارییەكی سەقامگیرو تۆكمە بكەن، شانازی بەئەوەوە دەكەن كەئەمریكا دێت ناوبژییان دەكات یان بەجودا دیداریان لەگەڵدا سازدەكات.
لەكۆتاییدا، گرنگە قسە لەسەر خاڵێكی تر بكەین. ئەگەر پەیوەندی پارتنەرشیپ لەئێستادا سنوردارە بۆ ئیدارەدانی قەیرانەكانی ناوچەكە، ئەوا بەڕوانین لەمێژووی سی ساڵی رابوردوو مەرج نیە هەمیشە وەها بمێنێتەوە، دەكرێت بەرەو بواری باشتر بڕوات، یان لاوازتربێت. لەماوەی رابوردودا واڵتەر رەسڵ مێد یەكێك لەناسراوترین بیرمەندانی سیاسەتی دەرەوەی ئەمریكا كتێبێكی تایبەتی دەربارەی پەیوەندی ئەمریكاو ئیسرائیل نووسی بەناوی
The Arc of a Covenant: The United States, Israel, and the Fate of the Jewish People
لەو كتێبەدا واڵتەر دەیەوێت وەڵامی ئەوانە بداتەوە كەدەڵێن پەیوەندی ئەمریكاو ئیسرائیل تەنها بەرژەوەندی و هێزو سودمەندییە. واڵتەر دەڵێت رەهەندێكی ئایدیالیزمی قوڵ لەنێوان خەونی ئەمریكی و ئیسرائیلدا بوونی هەیە. ئەگەر كورد بتوانن حوكمی خۆیان بكەن، خاوەن سوپایەكی كاریگەر بن، سەقامگیری و ئابوری لەناوەوە دابین بكەن، رێزی خەڵكی خۆیان بگرن، ئەوا دەكرێت بەهەمانشێوە ببنە بەشێك لەسۆزو خەونی ئەمریكی.